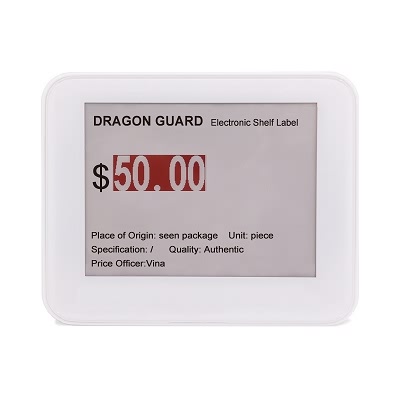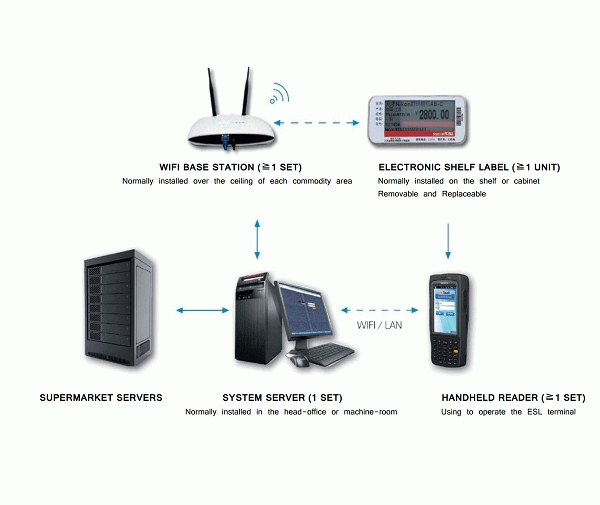 The characteristics of ESL
Display mode: reflection, no backlight, does not hurt the eyes, the papershows the effect of customer perception of good;
The display format: dot matrix display pixel format;
Low power consumption: power to maintain static zero power consumption;
The ability to display: display languages, any information, logo, bar code Outdoor display: display suitable for light
ESL Characteristics
ESL DGSolution® can be used in shopping malls, supermarkets, convenience stores, chain stores, hypermarkets, pharmacies, 3C digital stores and other retail industry. It's mainly used in price display terminal of shelves, counters, cabinets, freezers, and POP promotion display. The application of this whole set solutions achieves price display electronic, pirce automatic updates, scientific management, and for retail managers, they can establish optimal sales mode according to the electronic tag data, to ensure the goods display optimization, the maximum price adjustment benefit, so can help enterprise avoid risk, enhance consumer trust and loyalty.