EAS accessories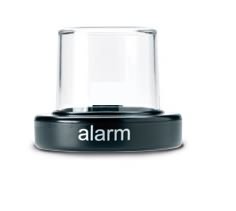 More secure

&

cheap

bottle security
RF glass top quality luxurious system
Anti shoplifters solution
We have years of experience in EAS
retail security field. Our EAS anti-theft products accessory are of favorable
price and nice quality. We especially recommend our EAS security store
tag, such as EAS ink tag, AM pencil
tag and RF soft label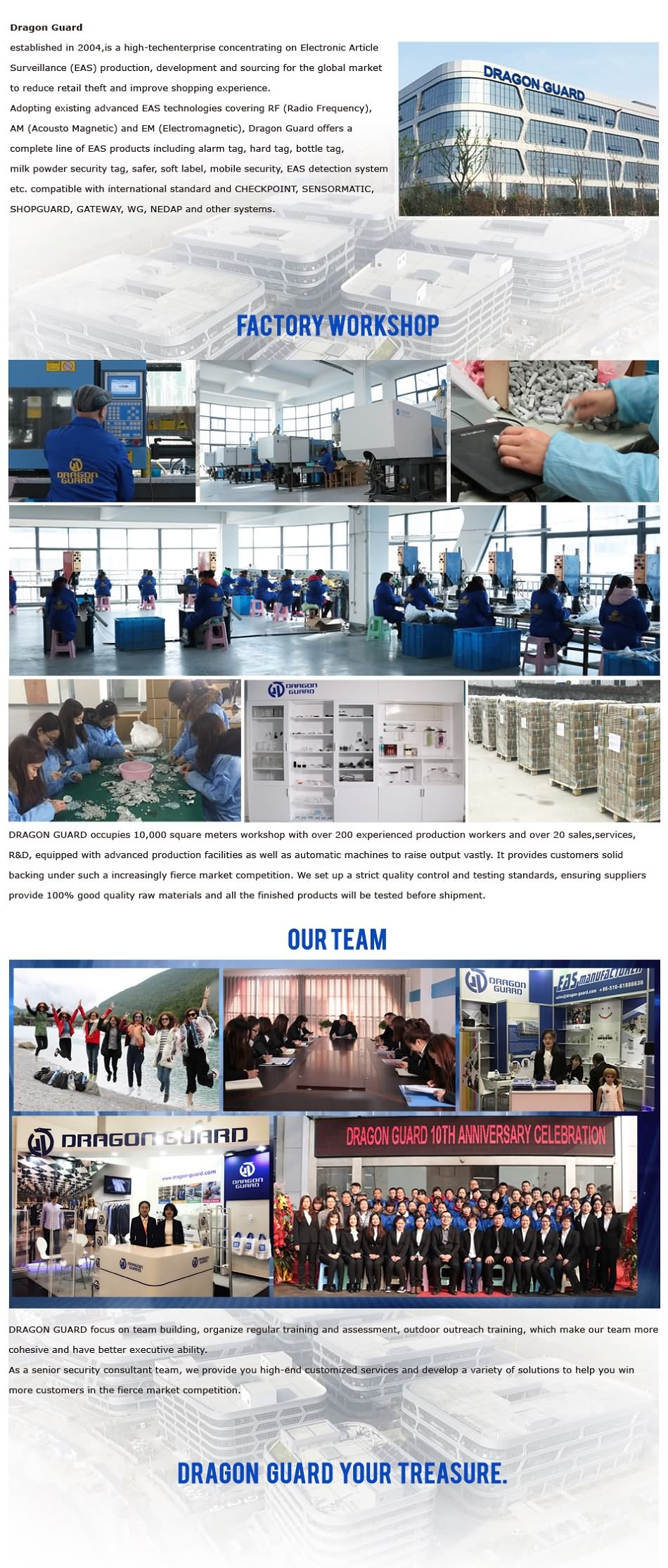 We are a leading manufacture of EAS products in China .Having about ten years of experience in producing all kinds of EAS accessory, such as RF/EM/AM Reusable hard tags, alarm tag, Disposable soft label, magnetic bar, lanyard, bottle tag, milk tag, pencil tag, optic Tag, ink tag, safers, coils,deactivator,holding detector,all kinds of tag pins and eas detachers 8.2/1.95/4.75mhz 58/66khz and so on, we also develop our own RF system AM system and EM system recently,and the domestic leader in the design and manufacture of RFID&EAS.
We have varieties of products for you to choose, and we can also take special orders to meet clients' different requirements.For example, we could carve or print logo on the surface of tags and make mould according the samples which customer offer us.
We offer comprehensive security solution for library,bookstore,supermarket, clothes shop, optical shop, video shop, jewelry shop, digital products, drug store, cosmetic shop, shoe store, self-service shop, Pharmacies(drugstore) auto accessories shop,warehouse,wairport and railway station, hospital,retailstore .....etc.
Our products are exported to all over the world. And get good reputation from our clients for our high quality products and competitive price.
Our eas products are available to all EAS systems such as Checkpoint, Sensormatic, Gateway, Sidep, Dialoc, D.T.C. Meto, Certus, 3M, Shopguard , WG, BMI, Ketec, etc and also our own Detection system.
Sincerely hope we can help you reap profit and have a long-term business relationship with you.
Latest News and Service  knowledge more

Improvement on packing for EAS system and tag

EM compatibility of library automatic systems

Difference-> simulating system-digital system

Total Retail Solution RF equipment products
TEL : 0086-516-61886636, 0086-516-61886623
FAX : 0086-516-61886638, 0086-516-61886608
Address: Qian Jiang Road,Second.Industrial Park,Tong Shan,Jiang Su Province,China
Email : sales@dragon-guard.com
skype :